Sunday Roots Revival
Sunday, Dec 11th
Mississippi Bends
$5 to $10 suggested donation
2:00pm - 4:00pm
Songs inThe Key of Christmas
Snow Show 2016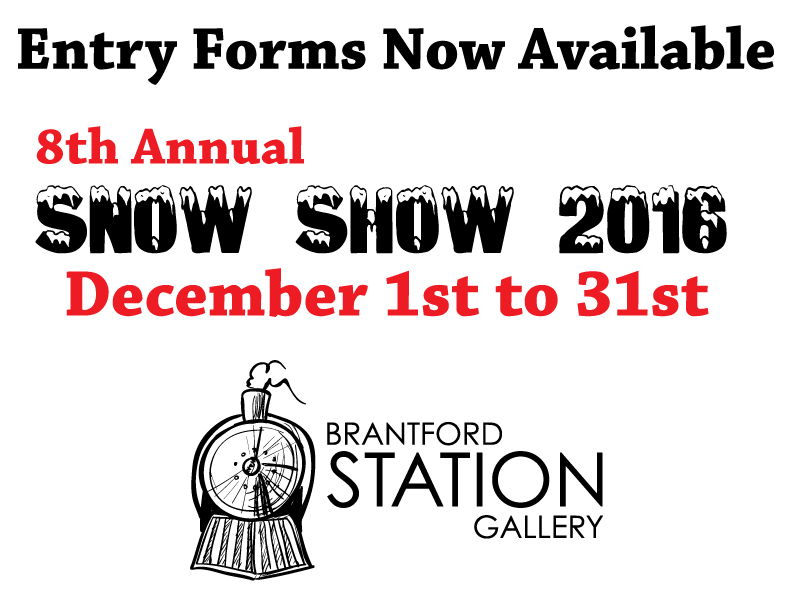 The Station Coffee House & Gallery | 2016
Current ART Show
• See previous exhibitions
2009
|
2010
|
2011
|
2012
|
2013
|
2014
|
2015
|
2016
Oct 1 to Oct 31st
Edmund Prior
Together with the Provincial recognition being paid to Brantford born artist Lawren Harris, we are pleased to present the original paintings of Edmund Prior. A homage to the Group of Seven and Lawren Harris.

Please see attached poster and bio of artist. To speak with artist (647) 466-0118.

Brantford Station Gallery - Lawren Stewart Harris, CC (October 23, 1885 – January 29, 1970) was a Canadian painter. He was born in Brantford, Ontario, and is best known as a member of the Group of Seven who pioneered a distinctly Canadian painting style in the early twentieth century. A. Y. Jackson has been quoted as saying that Harris provided the stimulus for the Group of Seven. During the 1920s, Harris's works became more abstract and simplified, especially his stark landscapes of the Canadian north and Arctic. He also stopped signing and dating his works so that people would judge his works on their own merit and not by the artist or when they were painted. In recognition of Lawren Harris the Station Gallery presents an exhibition of original paintings by Toronto artist Edmund Prior paying homage to Harris and the Group of Seven.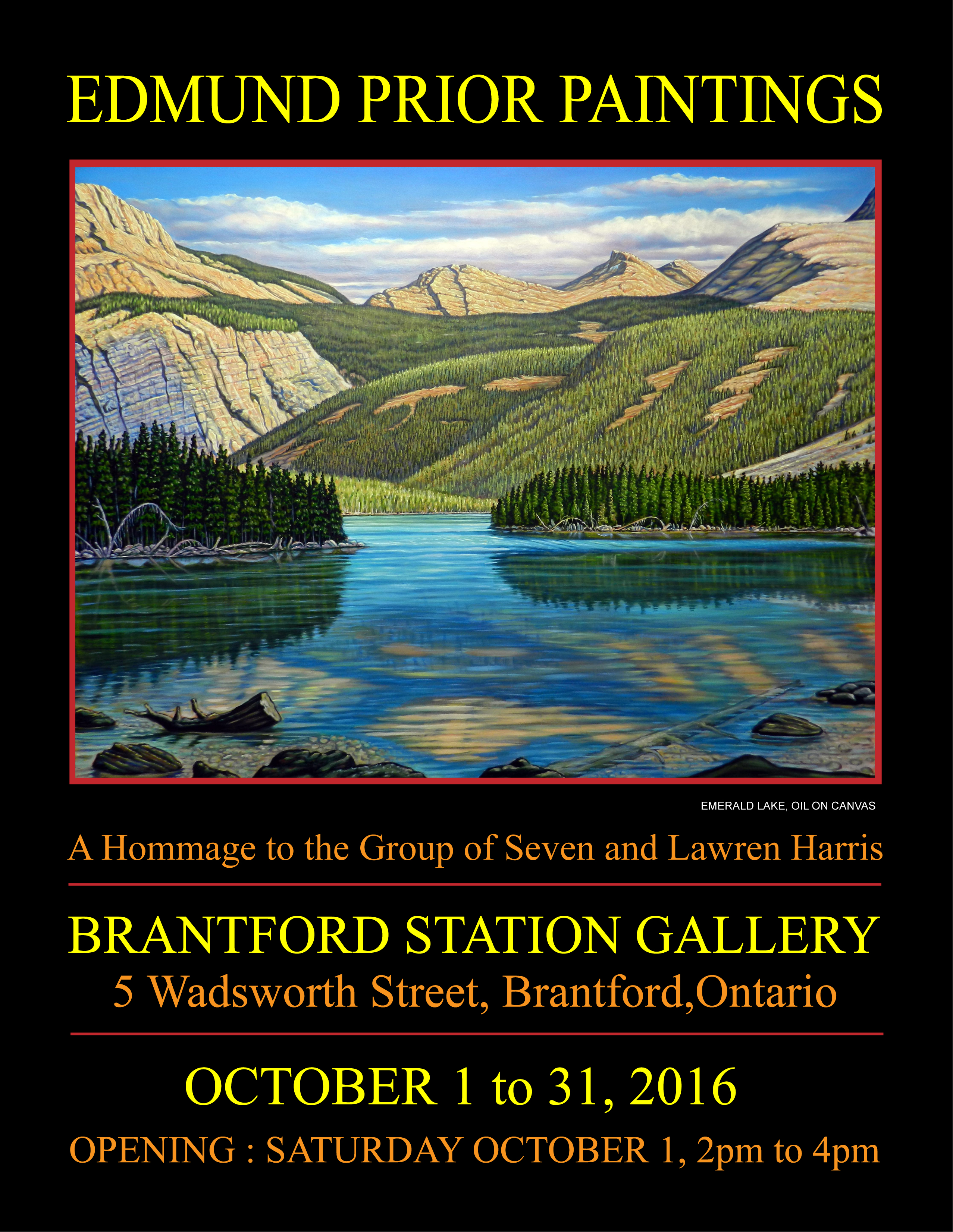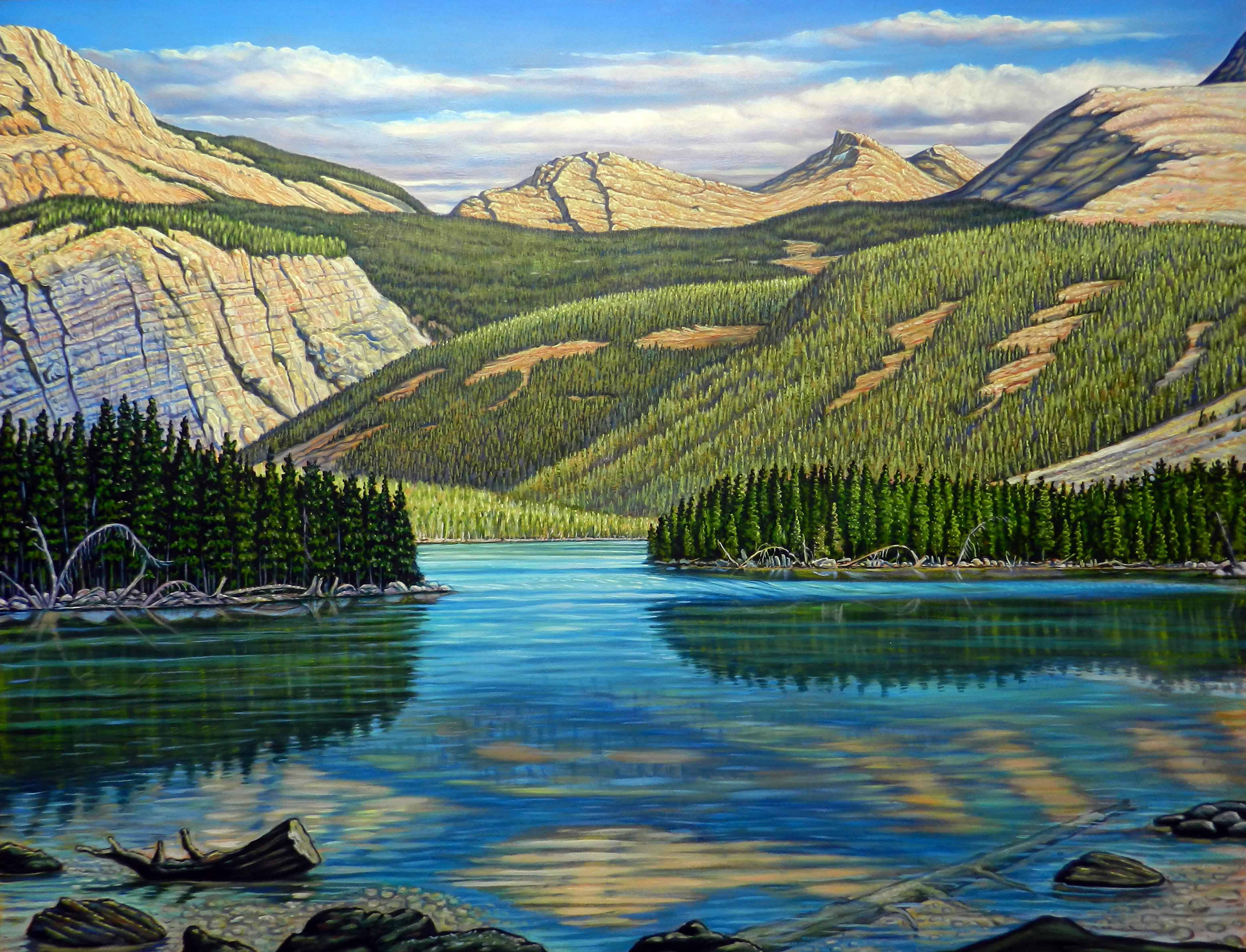 Profile

Edmund Prior is a realist, figurative painter who has developed oil techniques based on his studies of old master paintings in the great museums of Europe. He continues to exhibit his work in solo and group exhibitions in different venues, including public galleries and museums. Most recently, Ed's painting, "Alice Prior" was one of 30 finalists chosen for the Kingston Prize, the biennial Canadian portrait competition sponsored by the Weston foundation. This touring exhibition includes a stop at the Royal Ontario Museum from November 2011 to January 2012. Ed has also executed private and corporate commissions for portraits in oil and murals in acrylic. Ed's graphic design activities have included digital design for high end silk screening in the textile industry using Adobe Photoshop, Adobe Illustrator, and Coreldraw. In addition to this he has done free lance illustration. Most noteworthy is the editorial illustration he has done for leading magazines, including cover art. He has also done spot and product illustration for advertising agencies. At the same time Ed has continued to upgrade and perfect his painting and drawing techniques over a career spanning 30 years.

Artist's Statement

"There are few more satisfying and emotive experiences than making marks on a piece of paper or canvas. The process of becoming an artist is realized in embracing the set of disciplines whereby one learns to give his marks greater tangible and universal meaning to a wider audience over a longer period of time. As a passionate and dedicated artist, I am convinced that conveying a sense of creativity, craft and a connection to tradition is vital for educating a new generation of visual thinkers in all areas of art, contemporary image making, and interdisciplinary design. "

Current Focus
Portrait and Figurative Painting
Classical Oil Painting Techniques
Life Drawing
2d and 3d Computer Graphics
Education
BA University of Guelph, Fine Art: 1984
Ontario College of Art, off-campus program in Florence, Italy: 1977,1978
AOCA Ontario College of Art, Fine Art major: 1978
Upcoming ART Show
to be announced ...
Award Winner
The Station was the 2011 Winner for Best Brantford Tourism Experience, drop by and see the Trophy.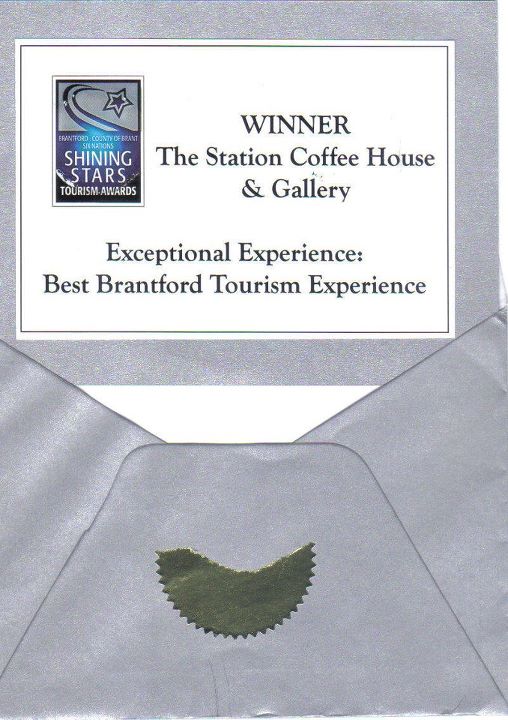 Since 2008, The Station Coffee Shop and Gallery has developed a special place in Brantford for not only travelers, but also the local artistic community. Recently,
The Brantford Station Gallery
has obtained a not-for-profit status thereby allowing it to focus on expanding its unique range of programs that bring regional cultural arts to the community.
Building on its tradition of displaying local art, presenting musical performances by local musicians and providing a venue for community events, The Brantford Station Gallery continues to expand its community programs. It is a place for local artists and photographers to display their works and their creative talents. The Brantford Station Gallery has become a hub for our regional artistic community and provides regular programming to support musicians and community events.
Read more...
Sunday Roots Revival | 2015
LIVE Music Schedule

Sundays Roots Revival Concert on Facebook

All donations go to the artists | Schedule is subject to change
Oct
Oct 2
Willie Sratton
2:00pm - 4:00pm
$5 to $10 suggested donation
Oct 9
Ian Reid
2:00pm - 4:00pm
$5 to $10 suggested donation
Oct 16
Scott Merritt w/Jeff Bird
2:00pm - 4:00pm
$20 - Station Fundraiser
Oct 23
John & Sheila Ludgate
2:00pm - 4:00pm
$5 to $10 suggested donation
Oct 30
The Schotts
2:00pm - 4:00pm
$5 to $10 suggested donation
Nov
Nov 6
Lusterfield
2:00pm - 4:00pm
$5 to $10 suggested donation
Nov 13
Samuel John Loaker
2:00pm - 4:00pm
$5 to $10 suggested donation
Nov 20
Zach Lucky
2:00pm - 4:00pm
$5 to $10 suggested donation
Nov 27
John Jackson
2:00pm - 4:00pm
$5 to $10 suggested donation
Dec 4
Songwriters Showcase
2:00pm - 4:00pm
$5 to $10 suggested donation
Dec 11
Mississippi Bends
2:00pm - 4:00pm
$5 to $10 suggested donation
Dec 18
Guy Wesrbrook
2:00pm - 4:00pm
$5 to $10 suggested donation
Dec 25
... closed ...
2:00pm - 4:00pm
$5 to $10 suggested donation