The Station Coffee House & Gallery | 2013
ART Exhibitions
• See previous exhibitions
2009
|
2010
|
2011
|
2012
|
2013
|
2014
|
2015
|
2016
|
2017
January 1st to 31st
The Art of Lawren Harris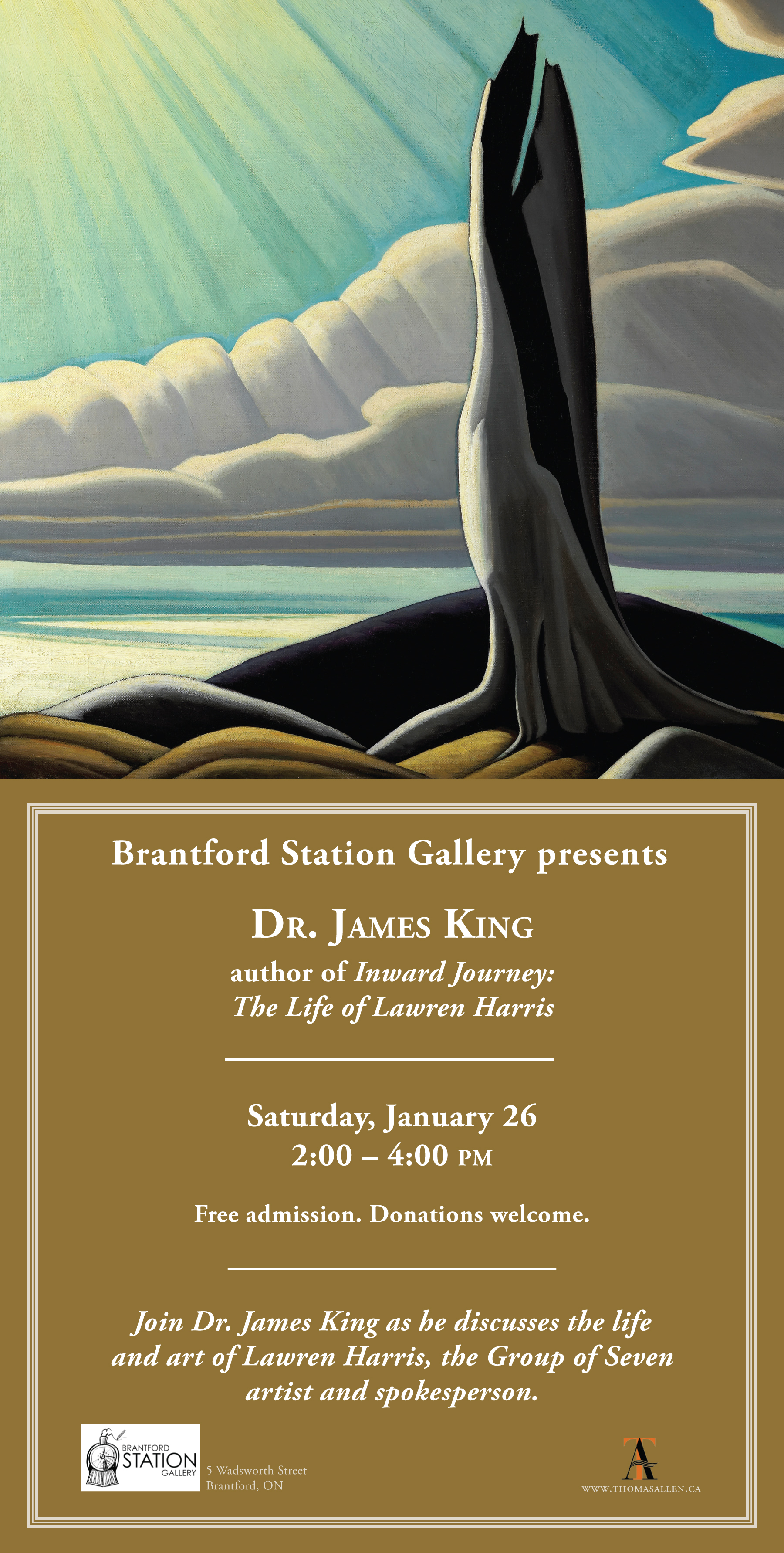 Click here to see the press release
February 1st to 28th
"Surface and Substance...the creative dance", paintings by Arlene Laskey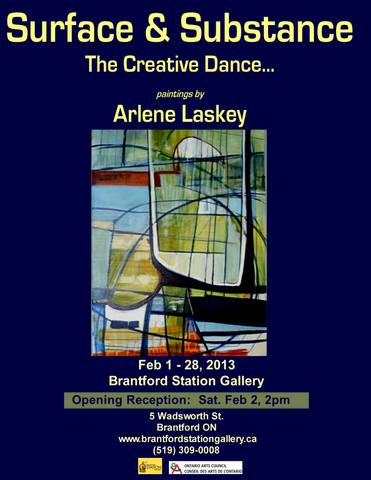 Background information:

The Brantford Station Gallery is celebrating its 4th anniversary and I am very pleased that owner/curator Mike Tutt has invited me to exhibit there once again.

I had the honour to mount the first solo exhibit there and I'm very happy to return with a new exhibition for the month of February.


About the exhibit:

The works in Surface & Substance... the creative dance continue my exploration of the interior landscape where memory collides with present realities.

Layered like life and abstract in nature, my compositions invite exploration. My practice is grounded in process and meditative in nature. The surfaces of my acrylic paintings are often enriched with collaged elements, bits of text and intriguing found materials.

Often described as "memorable" and 'maplike', my works are born in reverie and reflection and bear reference to embedded story and vivid sense memories.

The Ontario Arts Council's exhibition assistance is gratefully acknowledged.

March 1st to 31st
"BRUSHWORKS - Two Artists, Two Interpretations in Oil" - Cathy Grieve & Peggy Jackson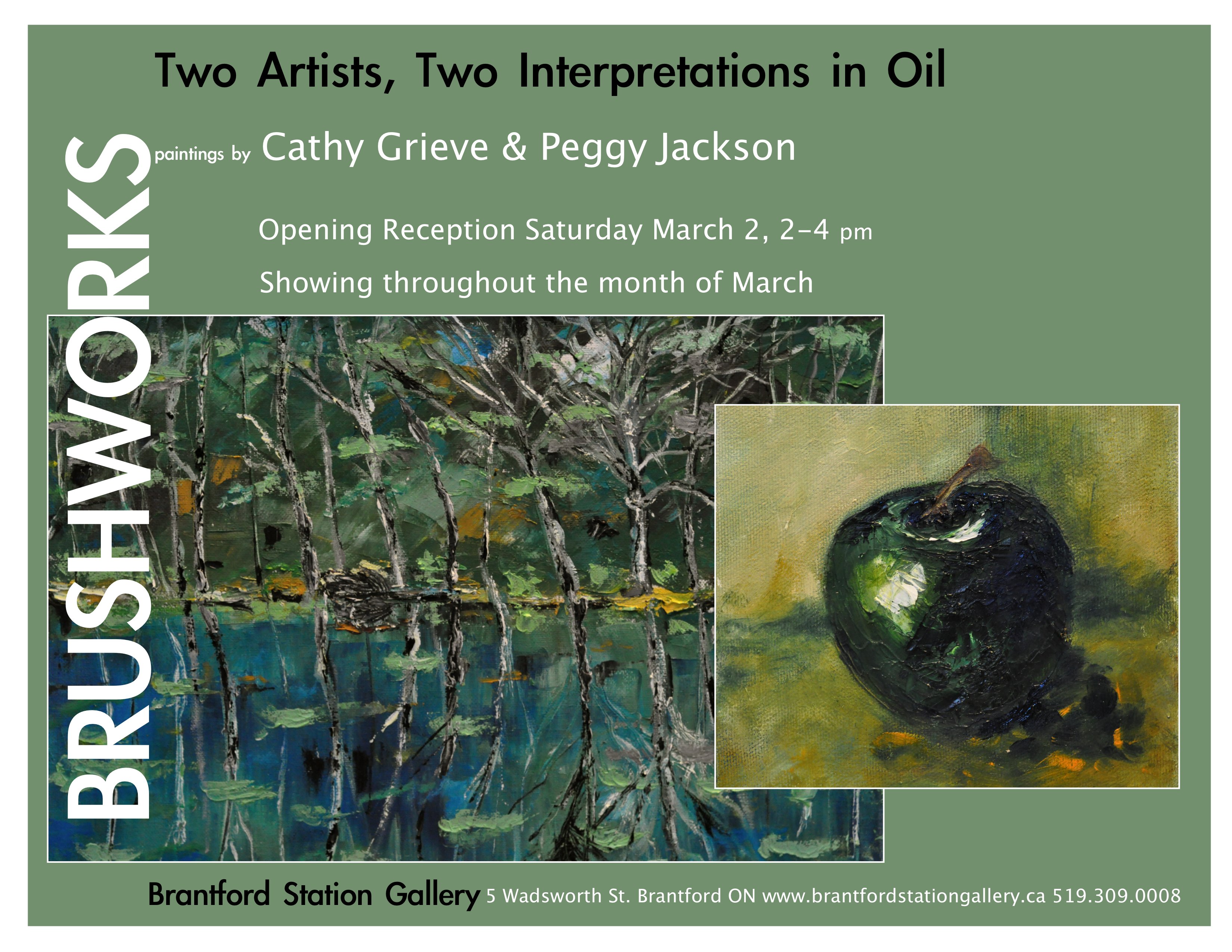 April 1st to 30th
"The Brant Visual Artists Guild" - Spring Show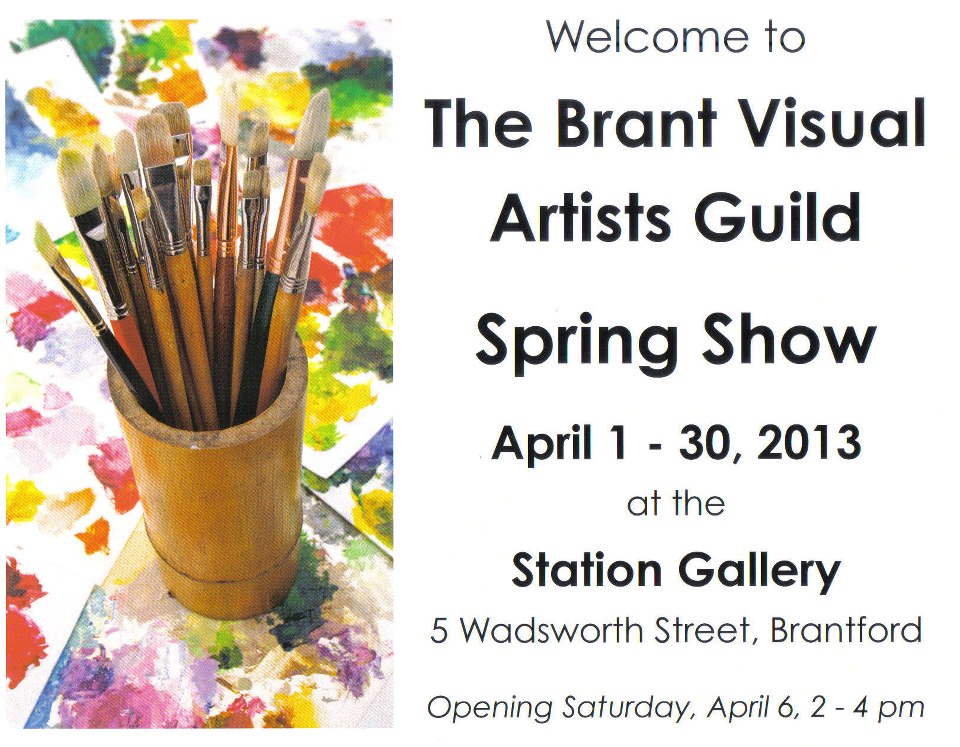 May 1st to 31st
May 31st to June 30th
Jul 6th to Jul 31st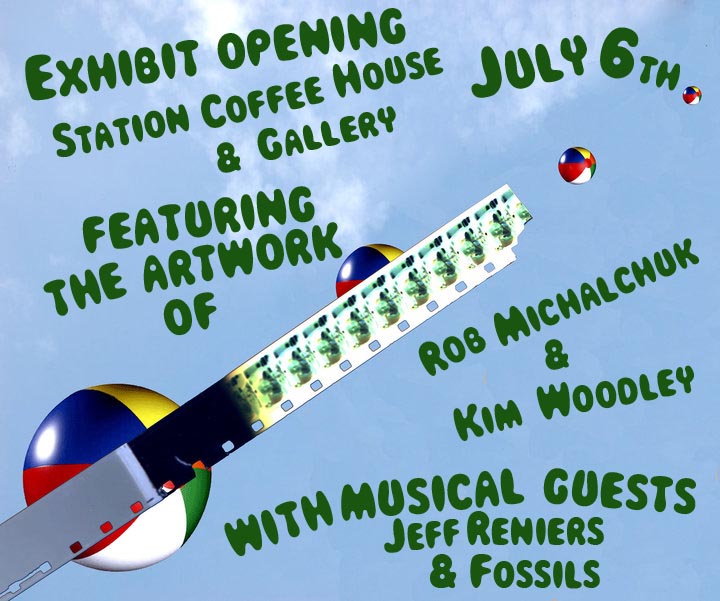 Aug 1st to 31st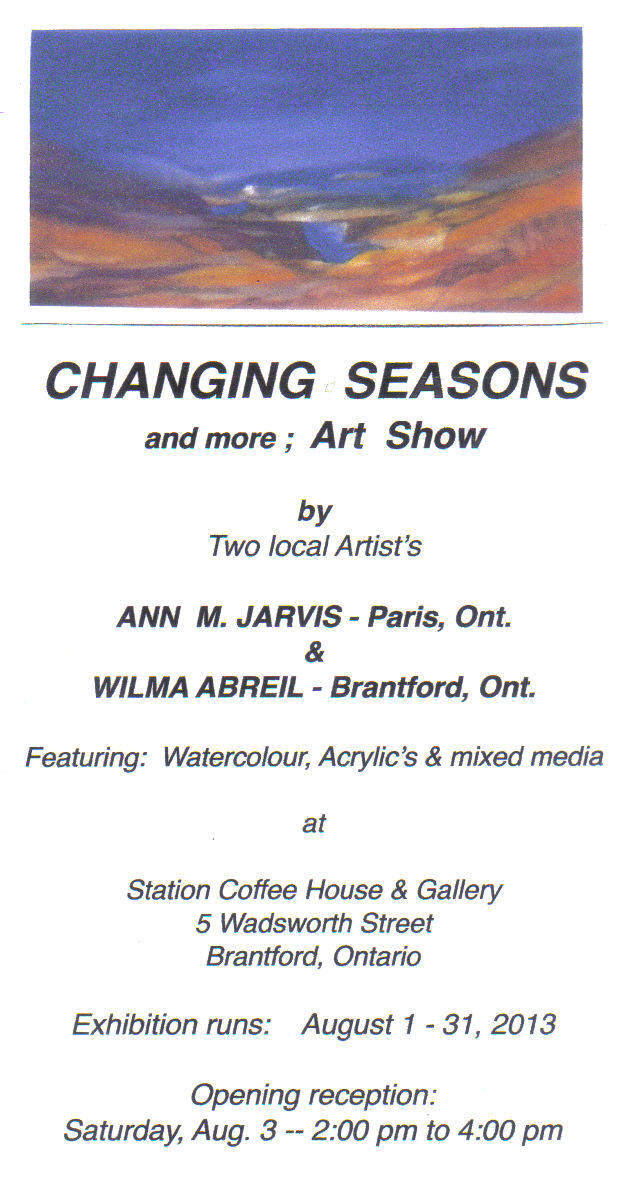 Sep 1st to 3oth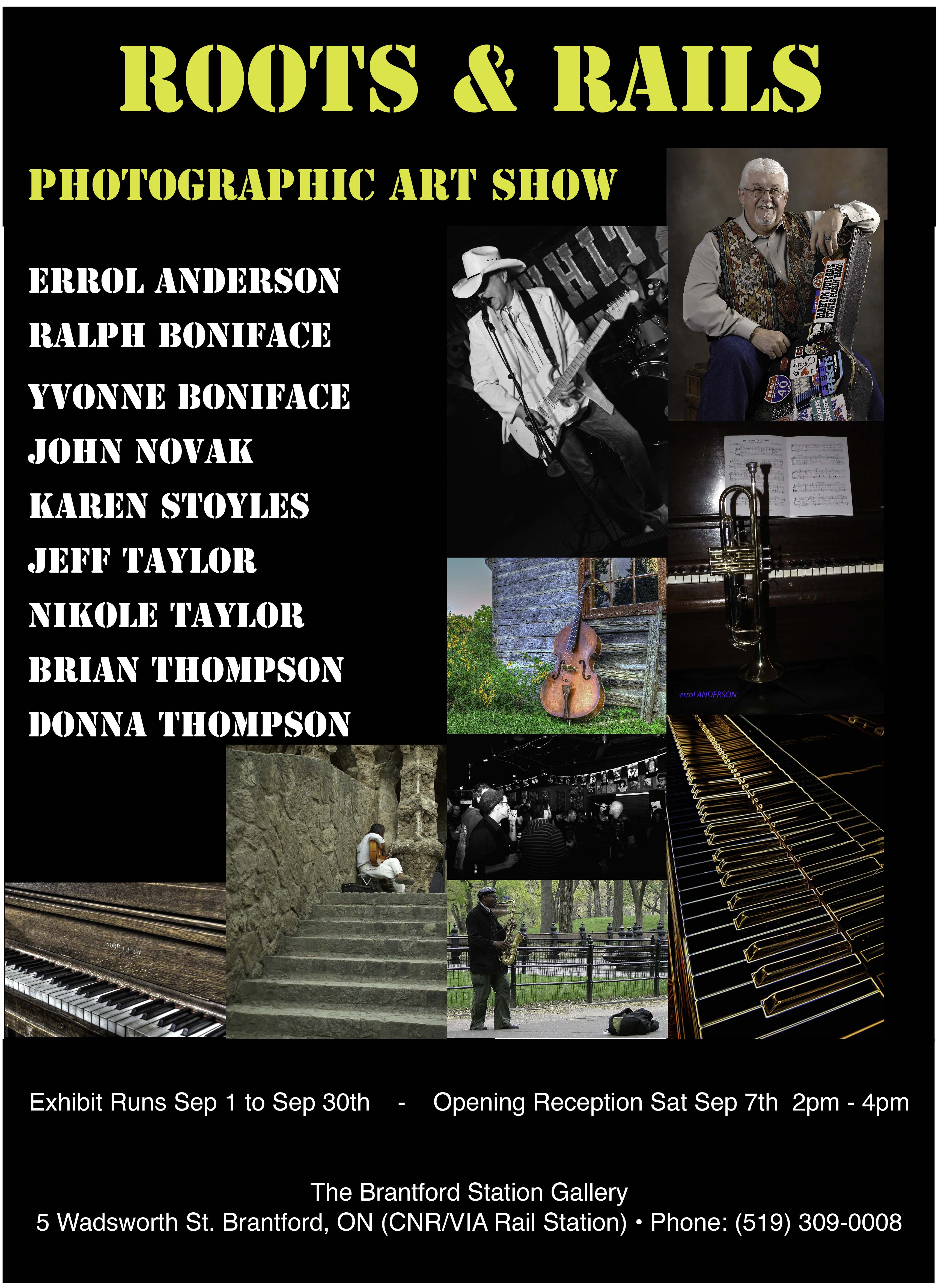 Oct 1st to 31st
Heather Vollans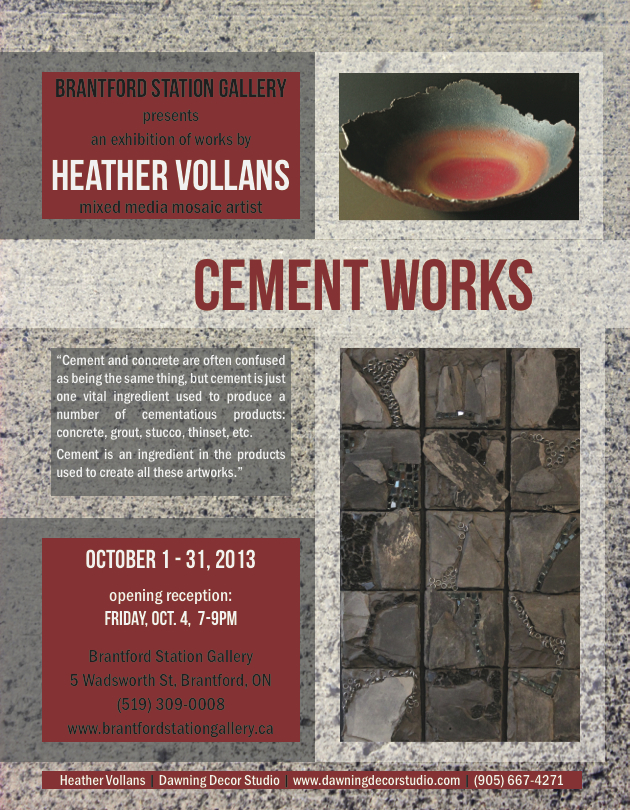 Nov 1st to 30th
Michelle Guitard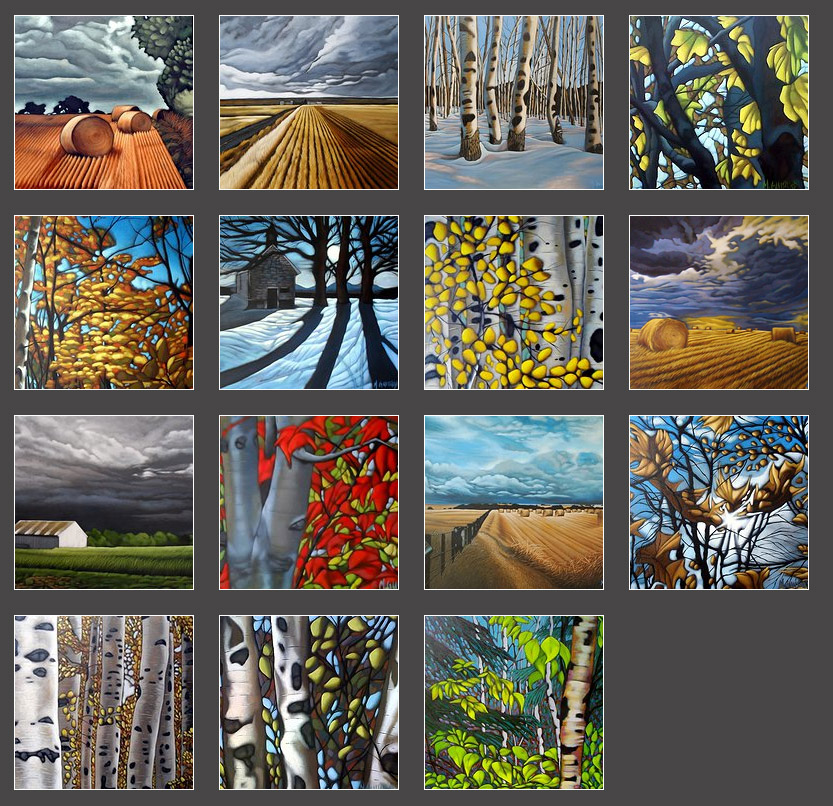 Dec 1st to 31st
Snow Show 2013