The Station Coffee House & Gallery | 2009
ART Exhibitions
• See previous exhibitions
2009
|
2010
|
2011
|
2012
|
2013
|
2014
|
2015
|
2016
|
2017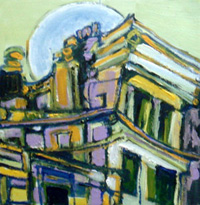 click for larger image
February 16th
Arlene Laskey
Visual Artist
Interview with the artist
"Art has always held a central place in my life helping to shape decisions about where and how to live and how to make a living and a life. It is quite simply, essential to my being and I hope to be creating as long as I am living."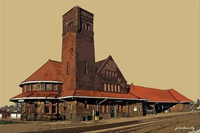 click for larger image
March 15th to April 17th

Coffee, Trains & Art
Jack Jackowetz
Creative Photography
Artists website
"My images are based on original photographs. The colour palette is limited yet striking emphasizing details often overlooked. Continued observation will reveal new delights."
Read more...
"I started many years ago but wavered. Returning to an artistic endeavour was to deal with the anxiety of unfinished business, to address my compelling need to finish what I had started.
My work is designed to have a strong local connection. My aim is to portray my subjects in a flattering light and encourage dialogue regarding the memories evoked and the merits for continued or inspired new uses.
My images feature landmarks, streetscapes, residential, commercial, and industrial heritage buildings, neighbourhood sites and artistic interpretations. My images create a warm feeling of familiarity in your home or office and makes a perfect gift for that hard to buy for individual."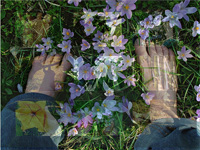 click for larger image
April 18th
to May 14th

One With Nature

Fleur-Ange Lamothe
Photography
Artists website
Fleur-Ange Lamothe is a photographer and multimedia artist living and working in the Brantford area.
Read more...
Nature is an essential part of life yet the photographs in this exhibition are not what is usually captured by nature photographers. Year round strolls allowed Fleur-Ange to see nature in various manifestations. She has a particular way of seeing, influenced by her upbringing, imagination, playfulness, inclination to performance as well as a willingness to accept the multiple faces of nature.
In one image, she identifies with a large willow tree and attempts to become one of its appendages. The photographs reflect parts of her and combine herself with images.
Artists Bio
Fleur-Ange Lamothe was born in Smooth Rock Falls, Canada. A self-taught photographer from youth, she turned to art after retiring from her role of elementary school principal in 2004. She studied painting and drawing with Vjane Gordon. She has done artistic inquiries, performances and interventions. Her work has been exhibited in Canada, Cuba, Italy and Malta. The artist joined the collective Remix in 2008 and has recently returned from an artist exchange in Cuba.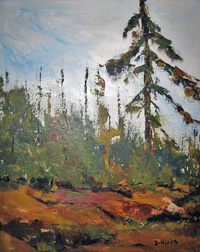 click for larger image
May 15th to June 15th
The Brant Visual
Artists' Guild
Group Exhibition
Ann Jarvis, Anna Maynard, Arlene Laskey, Bernadine Van Renne, Betty Johnson, Beverly Bowen, Carolyn Calder, Connie Moyer, Geraldine McDonald, Gloria Perkins, Harry Wagstaff, Helen Mulligan, Irene Hicks, Isabel Churchward, Jackie Heron, Jeannette Borsuk, Jennifer Dean, Joanne Lloyd, Joanne Truckle, John Bonfield, Kathy Nikota, Mary Leung, Pam Kong, Paula Farnworth, Peggy Woodcock, Rhynda Bulson, Shelley Forster, Tammie Mulligan, Vernon Kneale, Wilma Abriel.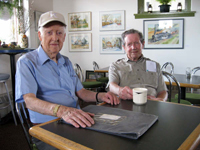 click for larger image
June 16th to July 17th
Exhibition Duo
Lining the walls of the Station Coffee House are two very different styles of artwork from members of the Brant Visual Artists' Guild. Utilizing the style of impressionism and watercolour are pieces from John Bonfield, and they appear alongside the bold colours and somewhat abstract artwork crafted by Vern Kneale.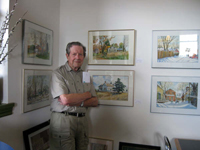 click for larger image
John Bonfield
Watercolour
"Although over the last eight years I've had solo exhibitions of my landscape paintings at Princeton Library, Myrtleville, Brant Museum and Grimsby Library...
Read more...
"I have never had a review of my work by a professional critic. I believe this lack of interest by the cognoscenti is understandable. My work is to naive and free from psychological complications for a viewer to get to grips with. Consequently, I will now modestly attempt to review my own work and it's background.
There are drawings in my possession that go back to the ninth year. I still have these drawings because my parents lovingly saved them. Like Leonardo, I enjoyed drawing mechanisms and playing with Meccano models as a youngster. One of my art teachers at highschool suggested that I should work as a draughtsman. Hence, at age 17 years I started a year apprenticeship with a local truck maker in my home town in England. Eventually I became a design draughtsman and worked as such for fourteen years.
One of my manufacturing drawings of an army tank recovery trailer, made in 1943 when I was 21 years old, is in the Brantford Military Museum.
As a professional engineer in Canada I eventually worked for a succession of four companies as a technical representative. My ability to make quick isometric drawings to explain applications of company products proved very useful. With the above background in very precise drawings I make an effort to keep my paintings reasonably loose by working quick in Watercolour."
John Bonfield P.Eng.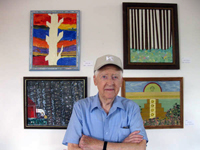 click for larger image
Vern Kneale
Visual Artist
"We compliment each other and we help each other out since we're both widowers." said Kneale, sitting accross from Bonfeild in the Station Coffee House. "But I'm the trouble maker."
click for larger image
July 18th to July 31st
Exhibition Duo

Forte
Mike Tutt
Multimedia Artist
The nostalgic experimental works of Canadian Artist Mike Tutt makes the use of decades old artifacts found in renovation sites of downtown Brantford to create a testament to the past and the importance of presentation though art.
Read more...
Tutt began exhibiting his work nearly thirty years ago, and since has graduated from the prestigious Ontario College of Art in Toronto and continued to draw audiences throughout Southern Ontario, including various locations in the fashionable Queen West area with his uniquely inspired pieces.
With five generations of ancestry in Brantford, Tutt fuels a special connection to many of the artifacts used n his work. From old signs hand painted by his grandfather, to newspaper clippings mentioning other ancestors, his found object art speaks clearly to the significance of preserving both our own individual heritage as well as that of our cities and nation.
Using a printing technique called Giclée, derived from the French language word 'le gicleur' meaning 'nozzle', or more specifically 'gicler' meaning to 'squirt, spurt, or spray'. Tutt's work itself is printed with continuous tone inkjet technology, producing an exciting new medium that boasts unparalleled quality and longivity. Tutt's intriguing combination of past and present renders an image of exceptional clarity, serving the diversity of Tutt's work well, and honoring the historical significance of his subjects with it's quality and attention to detail.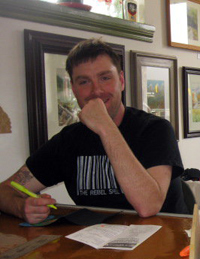 Tim Southern
Visual Artist
Info coming soon
Myspace
August 1st to 14th
Three's Company
Carolyn Calder
Watercolour
"It's the medium I find the most creatively stimulating."
Her artwork features a wide variety of subject matter and treatment technique.
Gloria Perkins
Multimedia, Watercolour
Gloria paints in a variety of art media but tends to favor Watercolour.
"I find the working with Watercolours is as exciting and unpredictable as nature itself."
Geraldine McDonald
Multimedia Expressionism
Geraldine works in a range of media. "I paint for the joy of it, and like using strong colours and creating contrasts."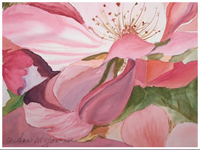 August 15th to 31st
Exhibition Duo
Inside Out
Ann Jarvis
Watercolour
Artists website
Ann has been creating works of art for many years. Using all medium and style, pen & ink, watercolour, acrylics, pastel & silk painting. Her present passion is for watercolour as it presents many challenges. She has used this medium to create rural farm scenes, abstracts, floral and portraits.
Read more...
She studied Art and Design and taught classes and workshops in Watercolour, Batik, Layout & Design. She attended and painted with several noted artists.
A member and vice president of Central Ontario Art Association, past President of Brant Visual Artist Guild, Royal City Calligraphy Guild, Glenhyrst Gardens, Waterloo Arts Centre, Hamilton Calligraphy Guild.
She has successfully exhibited in juried shows and art rental galleries. Her work is in private collections in Canada, United States Of America, Scotland & England.
Her work can be viewed at various shows and by appointment at her home in Paris, Ontario.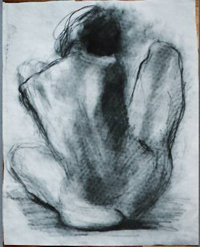 click for larger image
Barbara MacDougall
Portrait Drawing | Silver Jewelry
Artists website
I have been a portrait and figurative artist for most of my life. My preference is to work from life in black & white, using pencil, charcoal, conte, etc., and preferably on rag paper. Influences come from all eras, countries and media. If forced to chose an "ism", I would be pleased to be called an Expressionist.
Read more...
I've kind of slowed down in the drawing department the past few years -- I wrecked my ankle two years ago in the winter, and then moved out into the country which, as anyone who lives in the country knows, means that travel in the winter can be kind of dodgy at best, and committing to drawing classes or finding models to come to the house can be problematic. As well, I've been working on jewellery pretty much most of my free time for two years now. But I've been asked to do a show, so... mebbe by fall I'll have carved out some drawing time. I do have lots of ideas.
The drawings and portraits that follow are only a few examples of what I've done over the years and I'll be adding to them as time permits. Please feel free to contact me if you'd like to see more.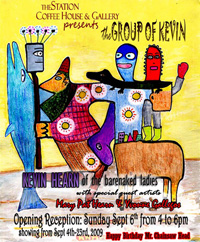 click for larger image
September 4th to 23rd
Group of Kevin
Kevin Hearn
Of The Bare Naked Ladies
With special guest Artists
Mary Pat Hearn
& Yvonne Gallagor
click for larger image
September 28th to October 25th
A Cast of Thousands
Tom Wilson
Visual Artist
Artists website
Tom Wilson talks about his
Art Show in Ottawa
, with video, interview and new photos.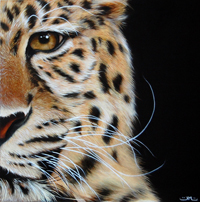 click for larger image
October 25th
Khanh Murray
Contemporary Classic Artist
Artists website
Info coming soon
click for larger image
November 15th to December 4th

Beauty in Extremes
Thomas Stewart Robertson
Visual Artist
Artists website
Special thankyou for your donation Henry's Photo & Spence's Printing. Proceeds from all sales will go to Autism Ontario, Brant and District.
Each work in undertake is an invitation to experiment with colour, texture, form and light in order to ignite passion, challenge perspectives and stimulate the imagination of the viewers.
Read more...
In my 'Beauty in Extremes' series, I wanted to explore the sanctuaries of beauty, rest and renewal that can be found in seemingly isolated and harsh conditions, discovering the mysteries of connection in the isolation, and significance in the vast expanse.
I hope to encourage my viewers to explore the breadth, length, depth and height of their own being in the universe.
December 5th to 31st
Snow Show
Group Exhibition
Anna Maynard, Arlene Laskey, Bernadine Van Renne, Beverly Bowen, Brian Couture, Bruce Mcalister, Carol Ann Conlan, Carolyn Calder, Cheryl Kernaghan, David Sharpe, Diane Turkoski, Ernest Pomerleau, Fleur-Ange Lamothe, George Blahitka, Gisele Grenier, Gloria Perkins, Helen Mulligan, Henry Dowling, Irene Hicks, Isabel Churchward, Jennifer Budd, JoAnne Truckle, Joan Schwegler, John Novak, Kathryn Nikota, Kevin Heam, Khanh Murray, Laurie Rikkonen, Linda Tutt, Lucas Duguid, Margaret Hinde, Marty Radmore, Michael Swanson, Mike Tutt, Pat Megraw, Paula Farnworth, Peggy Woodcock, Rob Dickson, Robert Crosby, Susan Mann, Thomas Stewart Robertson, Tom Wilson,Verne Kneale, Wilma Abriel